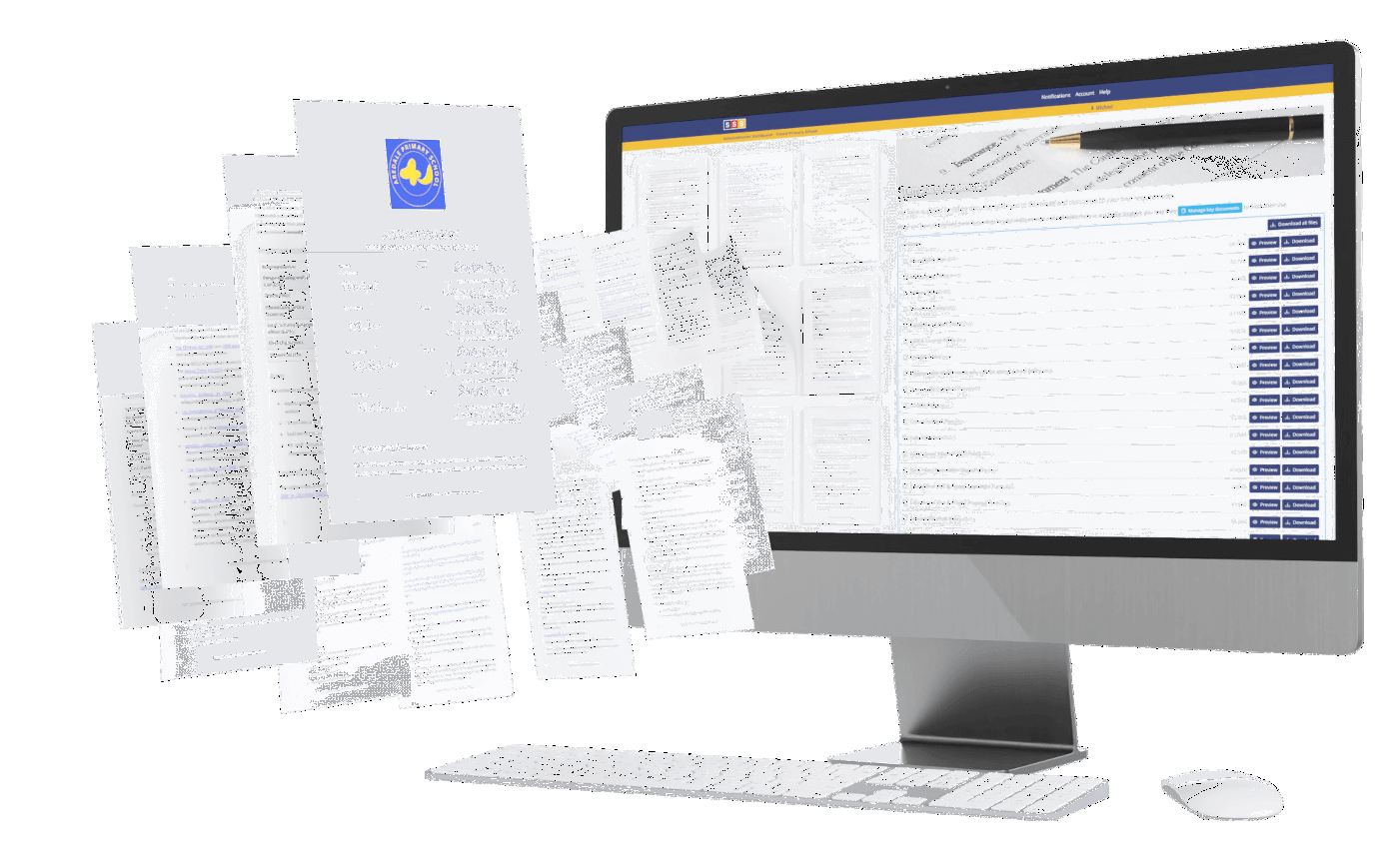 Safeguarding Policies Library
Policies are an essential tool for schools and other educational settings. Well-written policies will not only ensure compliance with legislation and statutory guidance, they provide the framework for day-to-day decision-making and direct best practice.
The Policy Library is included in our Safeguarding Suite.
From a safeguarding perspective, stating your intentions in policy not only protects your staff and pupils, it also protects your organisation from potential litigation. Therefore when developing any policy it is essential to get it right!
To support you in this process we have developed our Policy Library, a fantastic resource of template documents authored by our safeguarding specialists, which you can download and customise to your bespoke requirements.
Documents:
Available to Suite customers in .docx format
Accessibility Plan

Antibullying Policy

Asthma Policy

Behaviour Policy

Capability of Staff Policy

Care & Control Policy

Charges Policy

Children with health needs who cannot attend school policy

Community Cohesion Policy

COSHH Policy

Critical Incident Plan

Data Protection

Early Career Teacher (ECT) Policy

Early Years Foundation Stage Policy

Educational Visit & Project Evaluation Form

Educational Visit & Project Proposal Form

Educational Visits Policy

Equality and Inclusion Policy

Exclusion Policy

Governors Allowances

Health and Safety Policy

ICT and Acceptable Use Policy

Induction Policy for New Governors

Intimate Care Policy

Invacuation, Evacuation and Lockdown policy
Mobile Technologies Policy

Online Safety Group Terms of Reference

Online Safety Policy

Pupil Premium Policy

Register of Business and Pecuniary Interests

Relationships Sex Education Policy Academy Primary

Relationships Sex Education Policy Maintained Primary

Relationships Sex Education Policy Secondary Academy

Relationships Sex Education Policy Secondary Maintained

Residential Educational Visits Policy

Safeguarding and Child Protection Policy

School Complaints Procedure

Searching and Deletion Policy

SEND Policy and Information Report

Social Media Policy

Staff Code of Conduct Policy

Staff Discipline Conduct Grievance Procedures

Stress Management Policy

Supporting pupils with medical conditions policy

Suspension and Permanent Exclusion Policy

Teacher Appraisal Policy

Teacher Pay Policy

Visitors To School Policy

Whistleblowing Policy